case-study
Residential Tuition in Central India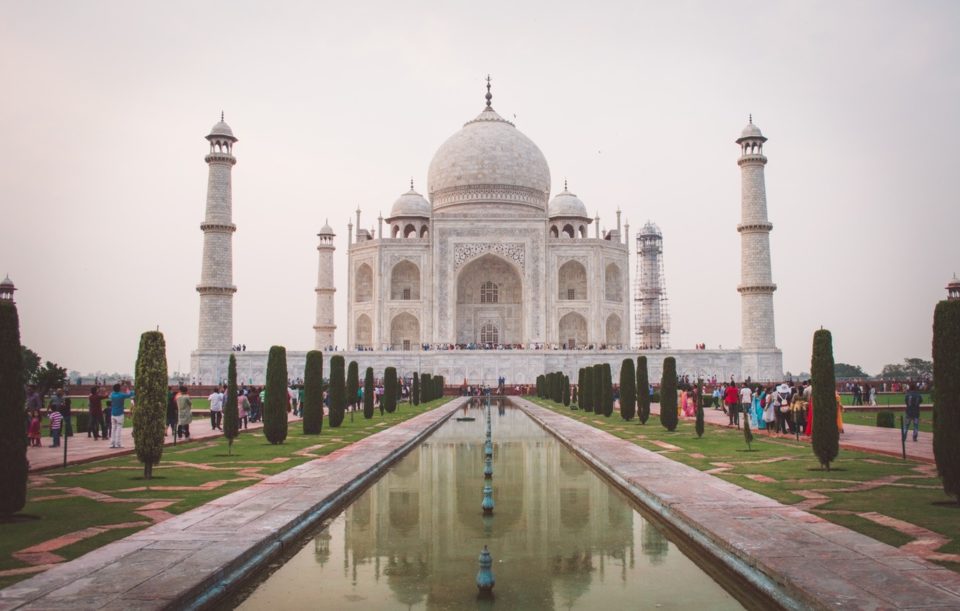 Overview
Family

A British-Indian family based in India
Location

Shergarh Tiger Reserve, Central India
Duration

3 months
Children

5 and 8 year old girls
Tutor Selected

Eliza, private tutor, speech & language therapist and SEN specialist
An India based family requested the services of Bespoke Tuition to find a live-in Tutor for an intensive period of 3 months at the family-owned tiger reserve in Central India. The mother of the 5 and 8 year old girls, comments on the experience and the value added by our live-in tutor, Eliza. Below the family share their feedback on the success of the assignment.
"For the past 3 months, Eliza has been tutoring our two children, aged 8 and 5, covering the entire British Primary curriculum in a home-school setting. Eliza arrived with a wealth of resources that she had carefully planned in advance of her time here, knowing exactly which subjects we wanted her to focus on, and also material that would help the children develop the type of skills that schools would be looking for. Eliza has developed a very effective system of simultaneously tutoring both children on a particular topic (such as science, history or geography), but tailoring the lesson and associated work/activities to their age, ability and enjoyment. She then takes them through more focused and challenging one-on-one studies, usually Maths or English based (problem solving, verbal or non-verbal reasoning), and later engages them in fun and practical activities such as creative writing, arts and crafts whilst browsing fun, interactive websites or collecting material for a science project.
She has drawn on our surrounding natural environment both practically in lessons (plant experiments/ wildlife data collection/ digging out clay to make Roman pottery), and inspirationally by setting up her classroom in the outdoors. The children enjoy Eliza – and her lessons – immensely. She always has interesting lessons planned for both of them and is quick and flexible to re-think/re-plan if the conditions change. She is a highly capable and talented teacher understanding their strengths, weaknesses, likes and dislikes, and when and where she can push them further to bring out pleasing results. Her lessons are fun and engaging and the children have made clearly visible progress in a short time. I have no doubt that Eliza can apply herself to a child of any age, situation, ability or problem and get results; it is her very nature to see a challenge and want to solve it.
In addition to home-schooling our children, Eliza has spent 2 hours a day teaching at our local village school, which is extremely basic in terms of resources, and the children come from a very rural background where education is largely given secondary importance to farming. The 26 school children are aged 5-11 (although a handful often also bring along pre-school siblings!) and speak entirely in Hindi or their local dialect, and have no knowledge of English.
The school environment, while friendly, is extremely unstructured, where the children of all age ranges are expected to work alongside each other, copying from a blackboard with very little interaction from their native teachers. Over the past 3 months, Eliza has offered the children a very engaging environment; playing games that involve blind-folding and hiding objects; requiring them to ask simple questions in English.
Lessons involve lots of drawing and colouring that reinforce newly learned English words; using stories such as The Very Hungry Caterpillar; as well as learning the English names for numbers, days of the week, fruits and objects that they see in the environment (sun, moon, tree, leaf, butterfly). She introduced the children to paints by folding paper butterflies; finger-printing caterpillars on leaf rubbings – all materials and activities which the children had never been exposed to before – to make a first-ever classroom art display.
It has been a wonderful experience that Eliza has provided, while she herself has had to overcome language barriers, the disruption of having a broad range of ages, abilities and interests all in one room (she divided the class into teams and structured activities accordingly), and teaching – with bountiful patience – to children that have loose concepts of classroom discipline, punctuality or regular attendance. She has coped amazingly which reflects her strong and capable nature, but mostly because she so evidently has a love of teaching and can engage with children so effortlessly".
Unabridged recount from the mother of the 5 & 8 year old children