Oxbridge Admissions: STEM subjects
First-hand insight from a Cambridge graduate and experienced tutor
Admissions to STEM based subjects at Oxbridge are undoubtedly competitive. Added to the high academic barrier to entry, is the perceived complexity of the admissions process itself. Many courses have admissions tests either pre‐interview (e.g. PAT, MAT), at interview (e.g. TSA), or post‐interview (e.g. STEP), in addition to the academic interview itself. In order to attempt to demystify the admissions process, as well as provide what will hopefully be useful guidance, this article has been broken down into 5 sub-sections:
1. Academic Record, 2. Academic Potential, 3. Admissions Tests, 4. Interview, 5. Pool (Cambridge only)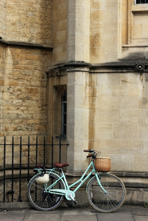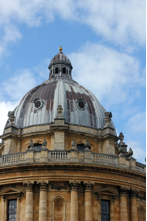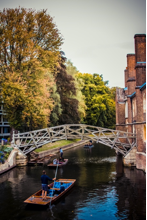 Academic Record
Arguably, the factor that applicants have most control over is their academic record, manifesting itself primarily in exam results at GCSE or equivalent, as well as teachers' predictions for A‐level/IB or equivalent. Clearly achieving high exam results suggests better academic potential at the undergraduate level than achieving low exam results, so it is important to ensure that you achieve as many relevant A* (or equivalent) grades as possible. Relevant subjects are likely to include Maths, Physics, Chemistry, Biology, ICT etc. Less relevant subjects are likely to include the humanities, foreign languages etc. Whilst you can expect universities to be less concerned about these, it obviously doesn't hurt to have strong grades in these subjects, as it demonstrates commitment and aptitude across a range of disciplines, some of which may not be your best subjects (many courses, especially at Cambridge, are interdisciplinary to some degree. As such, don't shy away from getting some bespoke tuition in the less obvious subjects as well as your specialist areas. For example, in the Engineering Tripos, students can study foreign languages in an Engineering context, as well as Economics, so it's important to be able to write an articulate and coherent report or essay).
According to the Pembroke College, Cambridge website, approximately 2/3 of applicants who sat AS-level exams in Year 12 and scored 95% or greater in their three most relevant (sciences) or three best (arts) were awarded a place at the college. This dropped to 2% of applicants who scored less than 90% in their three most relevant (sciences) or three best (arts) AS-levels. Clearly, strong exam results correlate with success in the application process. It is also likely that the strong work ethic necessary to achieve close to 100% in an A-level examination helps to develop an applicant's potential to excel at interview.
Other ways to demonstrate a strong academic record include participation, and success, in extra‐curricular competitions such as The UKMT (United Kingdom Mathematics Trust) Challenge, The RSC (Royal Society of Chemistry) UK Chemistry Olympiad etc. ‐ be sure to mention these in the personal statement!
In addition to proven academic success, admissions tutors will also be looking for the potential to cope with and hopefully excel in an Oxbridge degree. Some of this will be demonstrated at interview (see below), but true passion for your intended course of study can be shown through the personal statement by undertaking, for example, the following:
a) Further reading (e.g. Journals such as New Scientist, books from reading lists,[1] often available on department websites, attendance at scientific lectures etc.).
b) Relevant Work Experience (e.g. at a local Engineering design firm).
c) Headstart courses.
d) Going on any school trips that relate to STEM (e.g. to factories, laboratories, advanced manufacturing plants, bridges, power stations etc.).
e) Starting/participating in Science/Technology clubs at your school (e.g. a robotics club).
Remember to explain how these experiences deepened your understanding of your intended subject and inspired you further; don't simply describe what you did.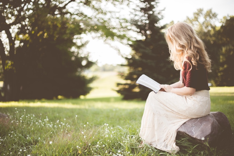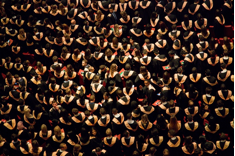 Most STEM based subjects at both universities have admissions tests. Some of these are standardised amongst colleges of the university, such as the Oxford PAT (Physics Aptitude Test), whereas others may be college‐specific (many Cambridge colleges have their own admissions tests for Engineering, Maths, Physical Natural Sciences etc.). The key is to understand exactly what admissions test(s) your intended course at your intended college at your intended university requires, and when it is sat. Many department websites have past papers online so practice honestly, thoroughly, and don't leave it until the last minute. It is important to practice some under exam conditions, in order to fine tune your exam timing (just as in school), but don't be afraid to spend hours considering a single question when you first start looking at your first paper either. When it comes to timing yourself, remember you can always complete questions after the clock runs out in a different colour of pen, before looking at the answers. That way, you get your exact score on the paper, but don't rob yourself of the opportunity to give each question a good go. A bespoke academic tutor who specialises in Oxbridge Admissions can provide invaluable guidance at this point as you begin to prepare.
These tests are designed to be demanding, and you'll be doing yourself no favours in the long run if you give up after 5 minutes and look at the answers. However, you'll probably relish the challenge that these tests bring! Remember it's important you're passionate enough about your subject that you enjoy solving difficult questions that enhance your understanding. If you can't bring yourself to do this, you should perhaps reconsider your subject choice, it will save you a lot of pain and unhappiness in the long run.
The interview is the part of the admissions process generally most dreaded by applicants. What's helpful, as always, is to enjoy the challenge. It's often useful to view the interview as a mock supervision (Cambridge) or tutorial (Oxford). Supervisions/tutorials can be summed up as weekly/fortnightly meetings between an academic and a very small group of undergraduates (usually 2), in which you discuss the problems you have been set for that week/fortnight. These are unique to Oxbridge and arguably the USP of an undergraduate education there.
The interviewers are more interested in your thought process rather than getting the right answer (otherwise they would just use admissions tests). Therefore, it is important to verbalise your thoughts; let the interviewers see the raw unedited process. All too often candidates are terrified of saying anything unless they are 100% sure they are correct. This is where some sessions with an educational consultant or a specialist tutor, either online or in person, can really add value. Take time to work on your interview technique, critical thinking and communication skills. Bespoke Tuition offers invaluable masterclasses in all these key areas. The job of the consultant is to enable an applicant to realise their potential, as well as to remove imperfect information between the applicant and the interviewers. The former can be achieved by conducting mock interviews with applicants, the consultant choosing appropriate questions from their databank of past and example interview questions. The experience of tackling such questions, combined with guidance to improve from the consultant, can allow an applicant to realise more of their potential. The latter follows directly from the first. If the applicant is able to articulate themselves better at interview, explaining their thought process in real time, the interviewer will have a much better idea of the applicant's suitability for the course. Online consultancy can be an especially useful format for this preparation as it forces applicants to articulate their ideas clearly to the consultant, rather than defaulting to writing their answer down and merely showing it to the consultant.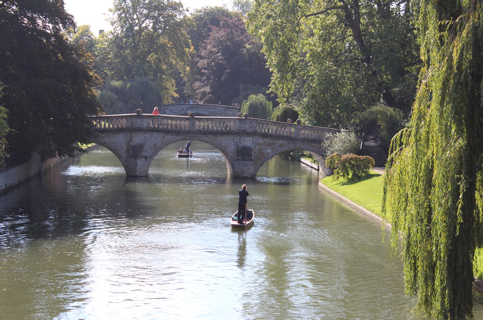 After the interview, most candidates receive an offer that is conditional on A‐level/IB or equivalent grades (some offers include STEP grades, primarily those made to candidates applying to read Maths at Cambridge). However, some may be placed in the 'winter pool'. This is essentially a situation where the college that interviewed you thinks you a viable candidate, but has already filled all of its spots with candidates who were more impressive overall. You may be called back to interview again at another college, or you may be given an offer, or rejected, outright. The pool process can be quite complex, as there are different classes of pooled candidates (some candidates are eligible to be pooled automatically if their predicted grades are high enough, whilst others may be pooled if they did better than expected, based on the paper application, at interview).
The best thing to do is not to worry too much about the winter pool; cross that bridge if and when you come to it. There is also a summer pool for candidates who narrowly miss their offers but your chances of swimming out of that one aren't great (less so for Cambridge Maths applicants due to the demanding STEP requirements) ‐ the best strategy is to work hard at school and meet your offer!
This article has attempted to provide a demystification of the application process. Much more information regarding specific applications to read specific subjects will be available from the university/college websites. If ever in doubt about anything, there is no harm in giving the admissions office a quick call or email.
Good luck!
[1] Don't restrict yourself to reading lists on the department websites, if you find an academic book/article on the subject elsewhere then go for it!
~ Luke S
This article was written by Luke S, a Senior Tutor of Bespoke Tuition since 2009, who studied Aerospace & Aerothermal Engineering (with Economics) at Cambridge University, Pembroke College. Luke can be available for hourly tutorials (Science, Maths, English, Economics, Computer Science) as well as Oxbridge Admissions Support.
STUDENT & PARENT TESTIMONIALS:
"Luke was a fantastic tutor, helping me to prepare for my university interviews to study engineering. He maintained a methodical and professional approach throughout, planning sessions well to ensure that they could be as effective as possible. He was also very willing to review written work outside scheduled tutoring hours and always responded quickly with detailed feedback. As communication was one of my weaker areas, conducting sessions over Skype encouraged me to express my thoughts in a coherent and logical manner which was invaluable in interview situations. I am sure that I will continue to use the skills that Luke helped me to develop in future study and beyond, and would certainly recommend him to other students. I received offers to study Engineering at Cambridge, Imperial and all other choices."
~ James D, successful Cambridge & Imperial Engineering applicant.
"Luke not only helped my son with A2 maths preparation but subsequently with his Cambridge admission. My son felt the sessions with Luke were hugely influential in the final outcome. Not only were the maths tutorials excellent, but general all-round advice on the Cambridge application process was invaluable. All the sessions were over Skype, which worked very well, and were well organised and professional. Thanks Luke, I will always be very grateful for everything you did for my son. A* in both Maths and Further Maths, and an unconditional offer to study at Cambridge next year."
~ Tim M, parent of successful Cambridge Computer Science applicant.
"Luke is a fantastic tutor. He is very professional, and is articulate with his explanations. After every session with Luke, I felt like I had learnt and gained a lot more understanding after one hour. Even after the sessions, he is willing to help. He is also kind and patient. I recommend him to anyone. I have to give him credit because his help in interview practice helped me get an offer from Oxford as well as all of the other universities I applied to."
~ Beatrice H, successful Oxford Engineering applicant
Email: info@bespoketuition.com to receive a complimentary online 30 minute tutorial with Luke.
UK: +44 207 3856795
HK: +852 62194047