The International Baccalaureate (IB): pros and cons
By Georgina Walton, Oxford University graduate and Tutor of Bespoke Tuition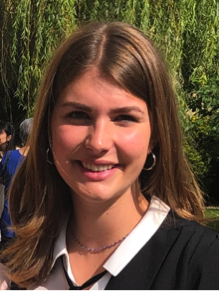 Should I take the IB?
This is a question that I deliberated over for months before going into Sixth Form. I did in fact end up taking the IB and really enjoyed it. However, there are some things I realised with the benefit of hindsight that I wish I had known when I was making my decision. So, having done the Diploma and come out the other side of university, I thought I would share what I believe are the pros and cons of the IB.
First, what is the IB?
The IB curriculum is comprised of six subjects: two languages, a mathematics, a humanities, an experimental science, and a sixth subject representing the arts or an additional course from one of the previously mentioned five subject areas. All students have to follow a course in Theory of Knowledge (a philosophy-based subject), write an Extended Essay on a subject of their choosing, and take part in non-academic activity covering Creativity, Activity and Service to the community (aka CAS).
Assessment is based on a combination of final examinations and coursework. Each subject is scored 1-7 and up to 3 additional points may be awarded for the Theory of Knowledge and Extended essays. A minimum of 24 points is required to obtain the IB Diploma. 45 points is the maximum.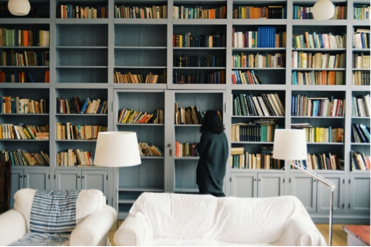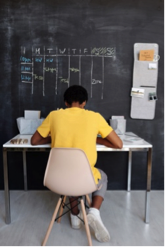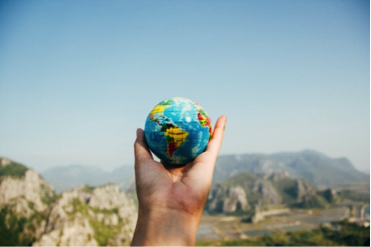 THE PROS:
Global Recognition
The qualification is called International Baccalaureate for a reason: it is recognised by leading universities all over the world. This gives you great flexibility if you want to apply to universities abroad.
University Preparation
One of the best things about the IB for me was how well it prepared me for – and translated into – my university experience. The IB certainly presents you with a heavy workload so you have to be organised. You basically become an expert in time-management and self-study. This skill was invaluable to me when I started at Oxford and was suddenly faced with trying to juggle two essays a week, tutorials, lectures and playing hockey for the university, all at the same time.
Additionally, philosophy-based subjects in the IB curriculum like Theory of Knowledge (TOK) teach you to consider things from different perspectives. This experience greatly improved and informed my ability to think critically. It is also reflective of the underlying ethos of the IB: you aren't assessed on your ability to memorise facts and formulas, but rather on your ability to understand how facts are presented and how theories are applied.
The Extended Essay (4,000 words) is a fantastic opportunity to do some independent research into something (literally anything) you are interested in. This was my first real taster of writing a university-style essay. I actually submitted an excerpt of my Extended Essay to Oxford as part of the application process and ended up discussing it at length in my interview.
Well-rounded education
The IB offers a breadth of study that no other curriculum comes close to. Not only do you continue your studies in six subjects, but there is also a wider range of subjects to choose from (depending on what your school offers). For example, you can do psychology, film and computer science.
Doing six subjects also means that you can't just play to your strengths; you have to develop your weaker subjects. I really didn't enjoy English at GCSE and it was my worst subject for a time. I would not have continued it if I did not have to do it at IB. In fact, English became one of my favourite subjects and I achieved a 7 in it. I think this just goes to show how much you can develop between GCSEs and the end of Sixth Form and the IB enables you to do this. The range of subjects is well-suited to all-rounders, especially those who can't decide on three or four subjects to focus on at A-Level and want to keep their options open.
Although you do six subjects, the IB allows you to study subjects that you enjoy the most to a more intense level. Most students will take some subjects at Higher Level and some at Standard Level – where the former comprises 240 hours of teaching, and the latter 150 hours of teaching. I did three Higher Levels and three Standard Levels. With languages and maths there is a greater range of levels: you can start new languages by studying them at 'Ab Initio' level and Maths Studies is available for those who do not wish to study maths at Standard level.
Alongside academic development, the IB also offers opportunity for personal and interpersonal development through CAS (Creativity, Activity, Service). The focus of this is learning through experience; for example, through experiences involving creative thinking or volunteering. The CAS quota has to be fulfilled to complete the Diploma, but it is not assessed.
THE CONS:
Heavy workload
It's no secret that with six subjects, an Extended Essay and TOK, the IB presents a heavy workload. This also means more exams and these are normally concentrated into a period of three weeks. But not everything rests upon exam performance and there is coursework in all subjects that count towards the final grade – as do the TOK and Extended Essays.
Less flexibility
While you have the opportunity to study six subjects, the curriculum is quite rigid in that you have to do two languages (for UK students one of these is usually English), a mathematics, a humanities, an experimental science, and a sixth subject representing the arts or an additional course from one of the previously mentioned five subject areas. Although there is plenty of wriggle room to create a balance that works for the individual by studying subjects at Higher, Standard, Studies (Maths) or Ab initio (languages), you still have to do six subjects. So, while there is the benefit of 'improving your weaker subjects', it might also be said that the IB is best-suited to students who were all-rounders at GCSE. You cannot for example, study two sciences and maths, whilst forgetting about humanities, as you can in other curriculums like A-Level.
Applying for STEM degrees and Medicine
The idea with the IB is that you get a holistic education. The ability to think broadly across six subjects is perfect for students who want to study humanities at university. A key reason why US universities value the IB so highly is because it aligns strongly with their liberal arts style education. In the UK, however, those applying for STEM degrees (Science, Technology, Engineering, Maths) or Medicine might be better served by A-Level as universities require deep subject knowledge in these subjects. Clearly, if your time is divided by six subjects, the TOK and Extended Essays, you are not going to study the subjects in as much depth if you were only studying three or four. You are also not able to study more than two experimental sciences at IB.
Not all subjects are equal in the eyes of the universities
Although each subject is equally weighted in the IB's grading system, some subjects are studied to a 'Higher level' and some to 'Standard Level' or below (this division is usually 3:3). Universities take your Higher Levels more seriously, and if you want to apply to a degree course that requires a background in certain subjects, it is usually required that these subjects are studied to Higher Level. For example, if you wanted to apply to a university course that requires some background in Maths (e.g. Economics), you are normally required to be studying Maths at A-Level or IB Higher Level. I had originally wanted to apply for Economics and History at Oxford, but I was only studying maths to Standard Level. It is generally recognised that IB Higher Level maths is more on par with A Level Further Maths, whilst IB Standard Level maths is similar to A Level maths. In this sense, the universities' approach seems a little unfair. Nonetheless, it is something that I learned the hard way and definitely something to be wary of!
All in all, it is great if you have the option to study the IB; the curriculum provides you with a holistic education that is globally renowned and prepares you extremely well for university. I hope that this article is helpful to readers who are looking at studying the IB!
This article was written by Georgina W, a tutor of Bespoke Tuition, who studied the IB at Wellington College before pursuing a BA (then MSt) in History at the University of Oxford. Georgina can be available for hourly tutorials in History) as well as Oxbridge Admissions Support.
To request availability, please email: info@bespoketuition.com
www.bespoketuition.com; info@bespoketuition.com
UK: +44 (0)207 3856795; HK: +852 62194047