What is Executive Function?
Ever Tried? Ever Failed? No Matter.
Try Again. Fail Again. Fail Better.
With so much time spent learning from home and particularly with the dramatic shift towards online learning, never has it been more important for students to question, "how to improve my study skills", "how to improve my critical thinking skills" and the (frequently underestimated), "how to improve my organisation skills"?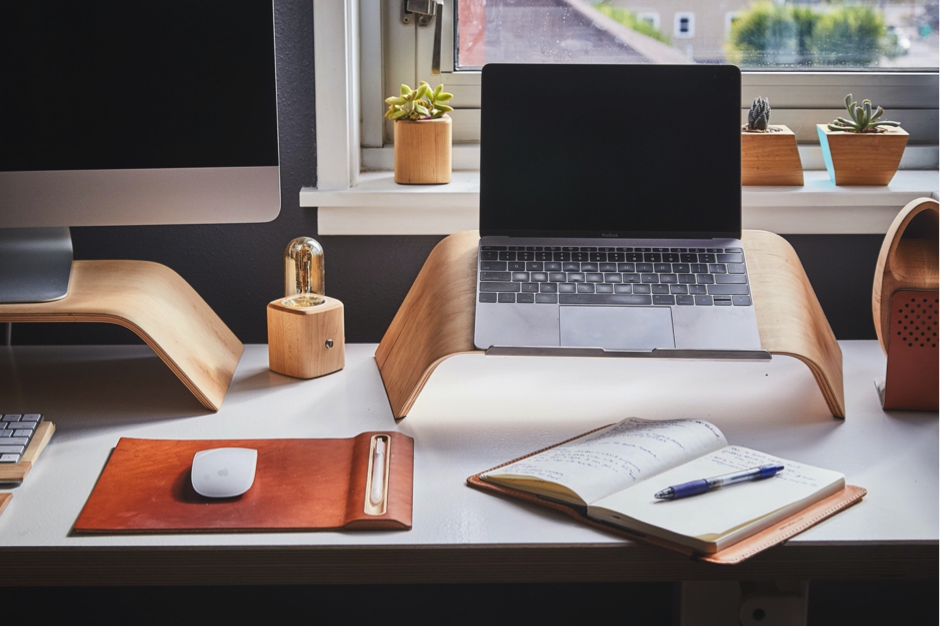 2020: The Academic Landscape
Since the arrival of covid-19 in March 2020, a great deal has been demanded from students, who have been under immense pressure to remain focused, motivated and academically driven in incredibly challenging conditions. Whilst a carefully matched one to one GCSE tutor, A Level tutor or 10 plus tutor all serve their purpose targeting specific curriculums, ages and subjects, the best tutoring agencies in London and Hong Kong will also offer specialist tutors who can help students to develop key study skills such as time management, revision skills, exam technique and research skills. All of these areas will build academic confidence and serve a student not only throughout their education but through life.
What is Executive Function?
Executive Function is a set of cognitive processes that are located within the prefrontal cortex of the brain and help you get things done. These neural networks control a wide variety of behaviours relating to planning, organisation and emotional control. Research has shown that mastering these skills correlates to positive outcomes in later life relating to both career success and mental health. These skills evolve over time and adolescence is an especially important period to ensure these skills develop fully. Even adult learners or graduates who have left their school and university education behind and face job interviews or seek career counselling and guidance would benefit from being offered personalised support in this essential, and all too often overlooked, area.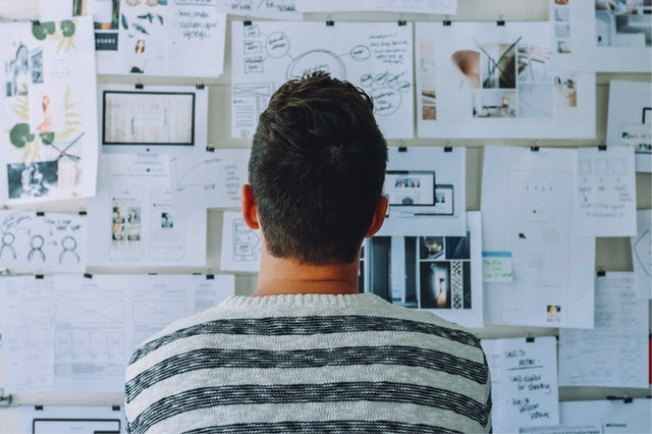 "Study smarter, not longer"
How is Executive Function relevant in education?
These are the skills, in spite of high ability, that can underpin success in a child's academic life. Despite being most pronounced in children with ADHD and other learning differences, these skills affect most children in some form. Executive Function difficulties can manifest in issues relating to time management, concentration in class, essay planning, homework completion or exam performance. Professional tutoring support in this area will help students to master the art of studying smarter, not longer.
How is Executive Function relevant to the 21st century?
Bespoke Tuition, an elite tutoring agency based in London, believes Executive Functioning to be one of the most exciting developments in Educational Psychology. Students currently face more testing, more competition and more pressure than ever before. Issues relating to planning and organisation are increasingly common and can plague a student's education. Those labelled as 'under-achievers' can suffer from a confidence knock, poor self-image and even lead to disengagement with school. Targeting and tackling these issues, which were largely misunderstood previously, enables students to unlock their potential both in their academic and social lives. Relevant for children aged from around 11 and upwards, an Executive Function Course can be incredibly beneficial for training primary, secondary and tertiary level students in how to deal with the accumulating workload of pending examinations.
Executive Function Specialist
Private Tutor, Mentor and professionally trained Child Psychologist (BSc), Paula is Bespoke Tuition's Executive Function Specialist who can offer one to one, in- person tutorials in London and/or an online programme via zoom. Having graduated, Paula undertook work experience at the Neuro-Developmental clinic at The Royal Free Hospital London, where she was then hand-selected (as one of very few in the UK) to receive specialist training to become a Qualified Academic Coach for Children, targeting the development of Executive Function skills. Paula has a proven track record of enabling huge academic improvements and top examination results as a result of the personalised study strategies, skills and techniques she offers her students. She is also a SEN specialist supporting children with a range of learning challenges as well as emotional and behavioural difficulties. She is also a long-practised expert at successfully preparing students for private school, grammar school and university entrance examinations for top UK schools and universities such as: Wycombe Abbey, Oundle, Godolphin and Latymer, St Mary's Calne, Cheltenham Ladies' College, Oxford University, King's College and Cambridge University, amongst others.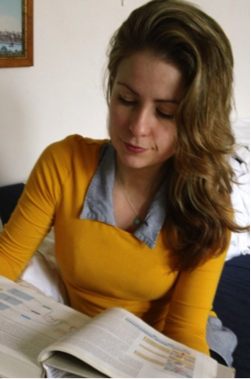 PAULA B: BESPOKE TUITION'S EXECUTIVE FUNCTION SPECIALIST
Tutored since: 2010
Degree: BSc Child Psychology
Subjects tutored: English, Maths, Science, Psychology
Curriculums tutored: 11+, 13+, GCSE, IGCSE, A Level, IB
Countries tutored in: UK, Hong Kong, Europe, Monaco, Indonesia
Skills tutored: UK School Entrance Preparation, Common Entrance Preparation, University Preparation, Reading and Writing Skills, Public Speaking, Test-taking Strategies, Exam Technique, Interview Technique, Revision Skills, Critical Thinking, Multi-sensory learning, Verbal Reasoning, Non-Verbal Reasoning
SEN experience: ADHD, severe dyslexia/dyspraxia, neuro-developmental disorders and other disabilities impacting learning capacity.
Parent Testimonial:
"Paula Barrett worked as a tutor for my son Leo over a period of 3 months from April to June prior to the retake of his A level exam in Psychology. Leo has several learning difficulties, the most challenging being ADD which makes it hard for him to retain information in detail and represent it in exam conditions. Paula approached her task with sunny optimism and used alternative ways of learning and retaining information. The study room in which they worked soon became covered in colourful posters which broke down the information using various mapping and imaging techniques. Leo was very engaged by this new approach and was often to be found walking around the room studying these posters.
Most importantly, he found working with Paula great fun, he looked forward to her lessons and her methods delivered spectacular results. Leo gained an 'A' in this module, having previously only attained a 'C'. It was a result that directly reflected Paula's time and patience and especially her methodology.
I would highly recommend Paula. She was a delight to work with, and on top of that, produced the results that enabled Leo to go to University."
~ Lady Catherine Faulks, mother of secondary student
Student Testimonial:
"I really couldn't have accomplished my 2 A*s and 2 As in my A-Levels without Paula. From the off, her dynamic, pragmatic and understanding way of tutoring were by far and beyond the most progressive and useful I have ever seen. Shrugging off the shackles of expectation and the restrictions of abiding to the norm, her use of kinetic, auditory and visual learning combined to make the revision process as fun as it could be, removing the dread and anxiety. Thank you so much Paula, I couldn't recommend anyone more thoroughly."
~ Francesco Bell, 19: Cambridge University
Course Process:
Free 30 minute consultation: complimentary call with Paula to discuss the issues facing a student and how a course could be delivered to address the student's unique difficulties.
Initial 1 hour assessment: initial meeting with the student to understand the full spectrum of difficulties and to enable the design of a tailor-made approach.
6-8 week programme: bespoke combination of sessions that teach relevant executive function skills as well as regular sessions to monitor the application of skills. Online is an effective format for this course but meet-ups can also be arranged if the student is based in London.
Longer term monitoring: online sessions, as needed, to ensure that new strategies are being applied effectively and to address any additional issues.
Email us to book a free 30 minute telephone consultation with specialist consultant, Paula, who also offers English, Maths & Science Tuition in London (and online) and runs Bespoke Tuition's Personal Statement Workshop, Online Book Club and Shakespeare Simplified workshop.